Sunbury Crab Co and Marina
April 5, 2023
Definitely off the beaten path, this stop on the loop is a hidden gem. Both the marina and the restaurant are family owned and operated. We called as we were on our way and made a reservation for both a slip for the night and dinner.
The marina is small, with room for about 10 boats but the water is about 20' at low tide. Shore power, both 30 and 50amp are available. They also have shower facilities, with a reservation, and both diesel and gas. Although there are historical sites within walking distance, we were only there for one night so did not have time to explore nearby sites.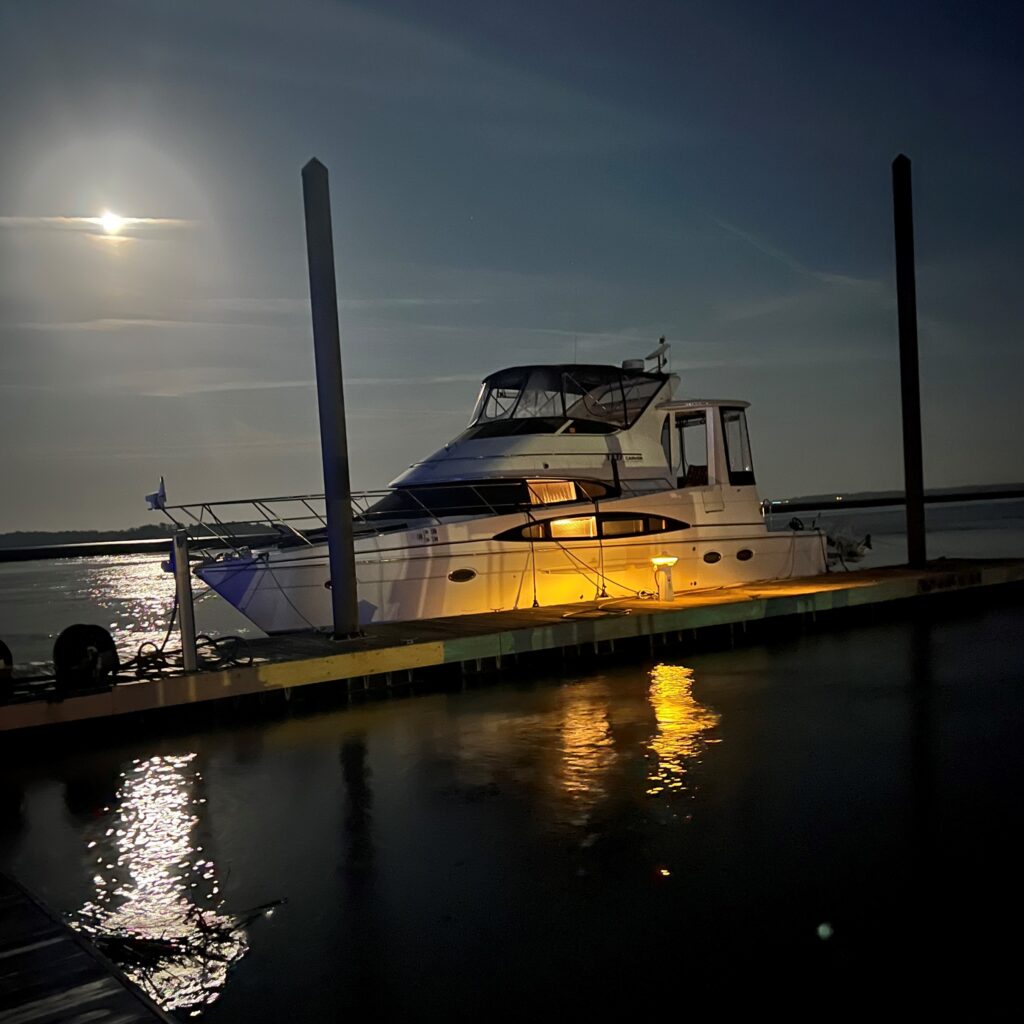 Be careful coming in as there are some low spots and we almost ran a ground. Once we arrived we were greeted by 3 or 4 other Looper boats. The restaurant is only open for dinner Wednesday through Friday and lunch and dinner on Saturday and Sunday. Reservations are a must. We snagged the one of the last two and we called at 11 am!
The next morning we left in a parade of Looper boats headed for Thunderbolt Marina. I think we're going to like being part of this "community".