St Augustine Lighthouse & Maritime Museum

March 2022 – March 2023
The St. Augustine Lighthouse is one of the oldest lighthouses in the United States, first lit in 1824. It has become an iconic landmark of the city, helping to guide ships over the centuries and providing a glimpse into its rich history. Located on the grounds of Anastasia State Park,the lighthouse stands at 165 feet tall and contains 219 steps to reach its top, offering spectacular views of the surrounding area.
It was recognized as a National Historic Landmark in 1998 and continues to be an important part of St. Augustine's history today.
Visiting the St Augustine lighthouse is a bit surreal and is definitely a must see when in the area.  A climb to the top, while challenging (221 steps), does reward  you with a spectacular view of the Salt Run Waterway and the ocean beyond.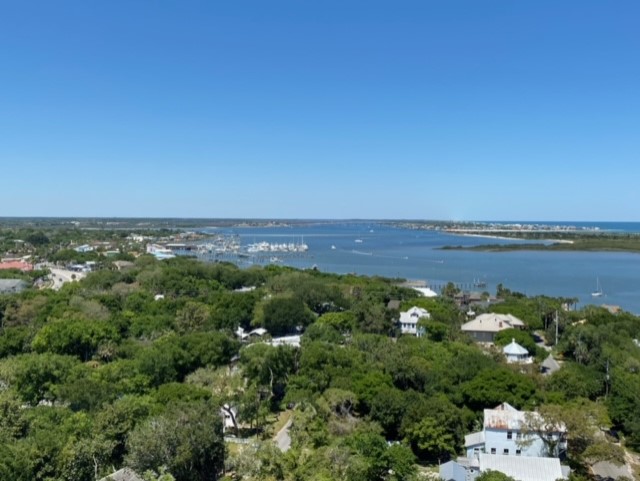 The Lighthouse is open daily from 9:00 AM to 6:00 PM (7:00 PM during the summer & holidays)
Admission:
Adults $14.95
Senior (60+) $12.95
Children (12 & Under) $12.95