May 2023
Refrigeration can be a challenge when cruising.  While our Carver 444 did have a refrigerator when we purchased her, it was not very big and did not keep things very cold.  As we dug further into the issues, we found out that it had been leaking into the drawer below the fridge and migrating into the front stateroom.  That floor was constantly damp and under the carpet had mildewed (yuck!).  We quickly realized this was one more thing in the Carver 444 that was not designed to be a liveaboard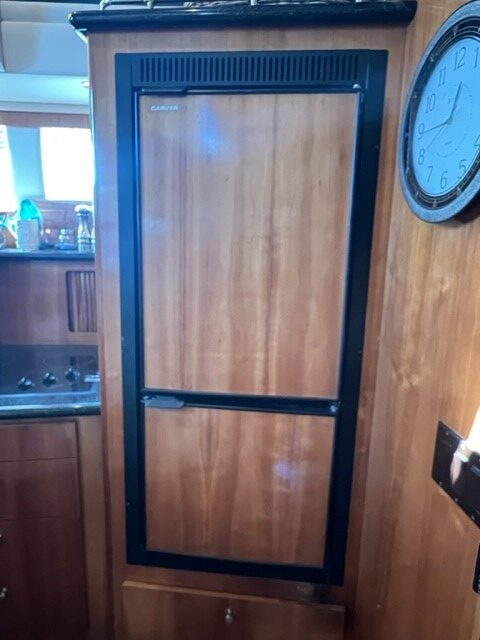 Many fellow cruisers have commented on the inefficiency of the Nova Kool RFU8000 and the hassle of having to defrost it every month or so. When we decided to replace ours, we found several options. We decided very quickly that replacing the existing unit with the same model was not going to get us more space, better cooling or eliminate the need to defrost.
There were many versions of "marine" refrigerators but those that fit into the space we had were very expensive and we weren't convinced they would perform any better than the one we had. Our slip neighbors confirmed this when they replaced their old refrigerator with a newer model of the same brand with no improvement in performance. Instead we settled on a Haier 9.8 Cu Ft refrigerator. We found it a Lowe's for about $400.00. This model is smaller and probably meant for an apartment. IKEA also has a selection of smaller footprint units.
I think the most difficult part of this project was getting the old refrigerator out of the cabinet and off the boat.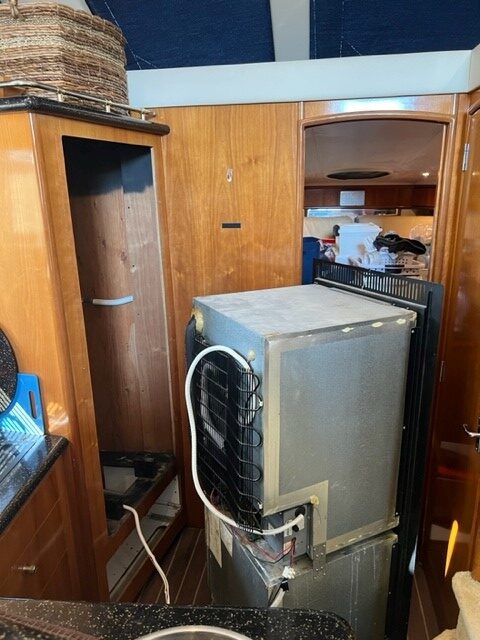 Next we had to remove the drawer and shelf separating the drawer from the old fridge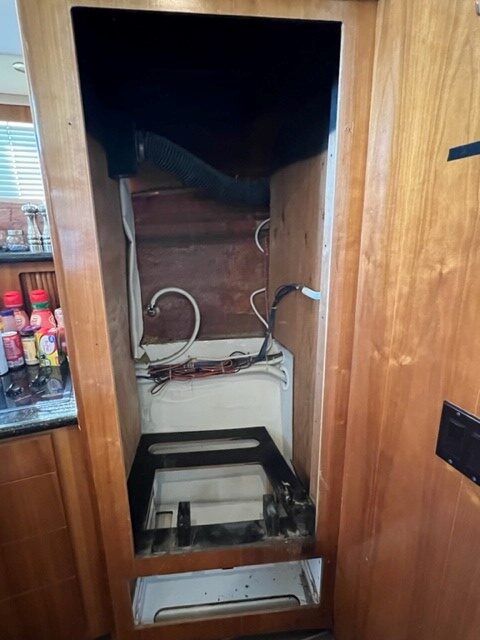 It was necessary to relocate the power outlet up higher so the new unit would fit in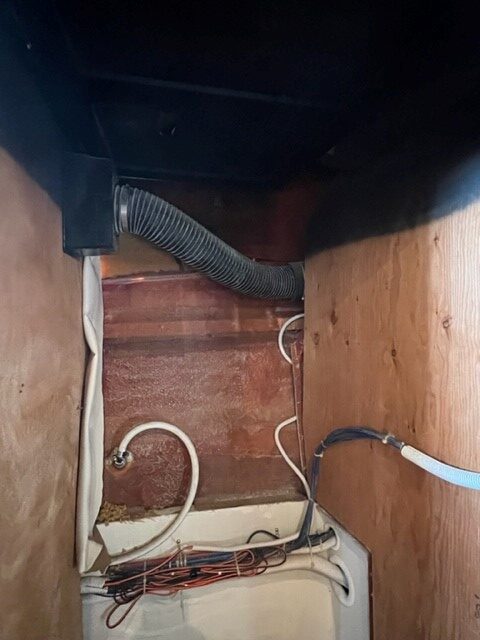 Although Lowe's did deliver the new refrigerator to the boat, installation was not included!  We wrestled the new unit up the aft deck steps and down into the galley without much issue.  Once out of the packaging, it was surprisingly manageable.  With only minor modifications to the original opening, the new Haier fit in place quite nicely.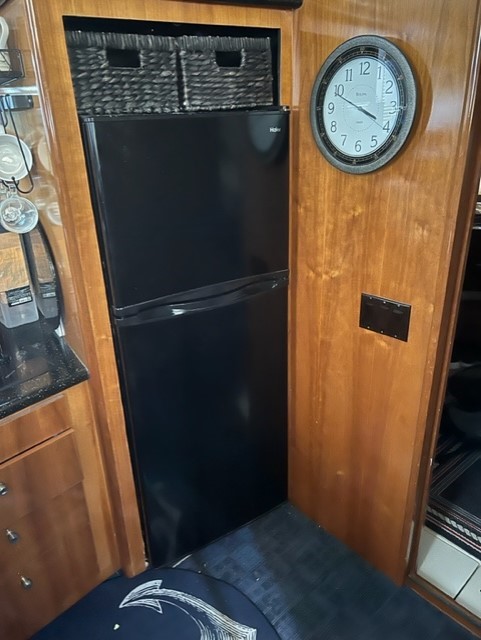 We now have about double the storage space so provisioning will be even easier.  Definitely a good investment of $400 and 2-3 days!