Visiting the Old Sheldon Church ruins is like stepping back in time and immersing oneself in the rich history of the American South. Situated in Yemassee, South Carolina, these ruins are a testament to the enduring spirit of the past.
Upon arrival, the first thing that strikes me is the serene and picturesque setting. The ruins are nestled amidst a canopy of ancient oak trees, draped in Spanish moss, creating an otherworldly atmosphere. These majestic trees have witnessed centuries of history, providing a natural frame for the church's remains.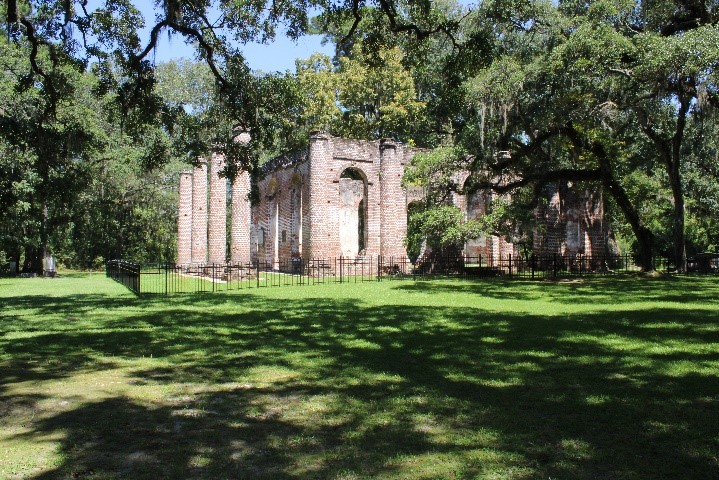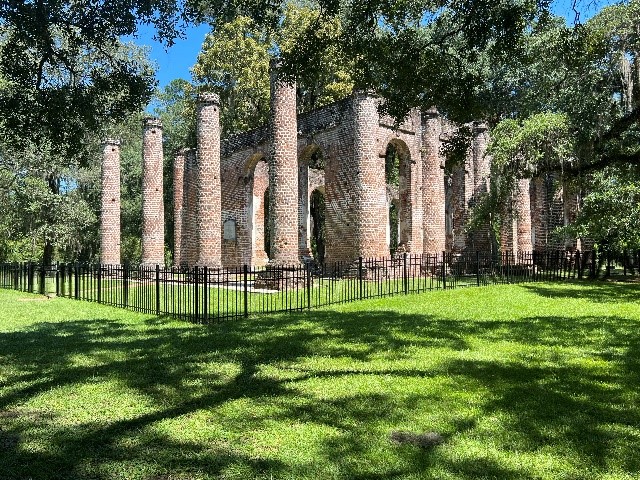 The remnants of the church are a striking example of Georgian architecture, with towering columns and weathered bricks that have endured the test of time. The walls, though crumbling, still stand as a reminder of the church's former grandeur.
Originally known as Prince William's Parish Church, it was constructed between 1745 and 1753. The church was named after Prince William, Duke of Cumberland, who was a hero in the Battle of Culloden. The church's architecture was influenced by the classical style of the period, featuring a central nave flanked by columns and a pediment.
During the American Revolution, it was burned by British forces under General Augustine Prevost in 1779. Despite this destruction, the church was rebuilt and continued to serve as a place of worship until the Civil War.
During the Civil War, it suffered another devastating blow. Union troops occupied the area and burned the church in 1865. The ruins we see today are the remnants of these two destructive events.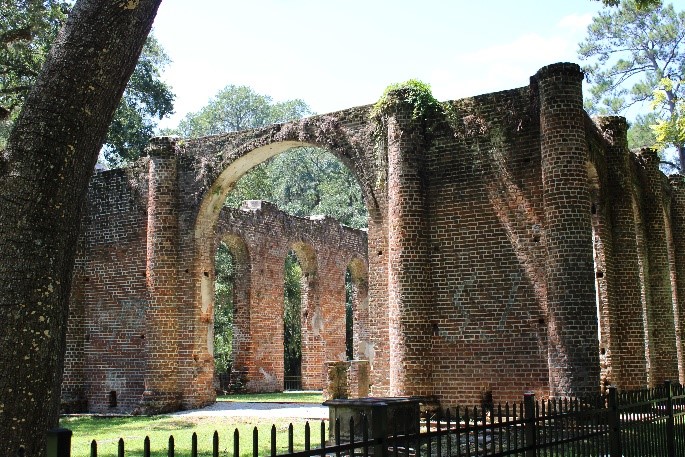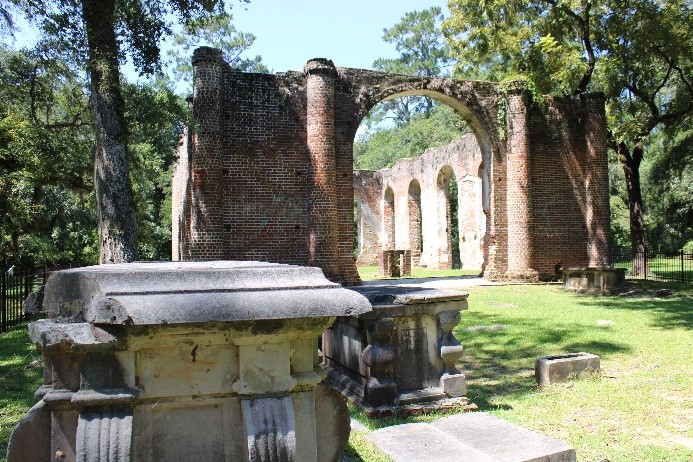 Walking through the ruins, there's a profound sense of history and the passage of time. The quietness of the place invites contemplation and reflection. Many visitors leave tokens of remembrance, such as flowers, stones or coins, at the site. It's a reminder that while the physical structure may have crumbled, the memories and significance of this place endure.
In conclusion, visiting the Old Sheldon Church ruins is a humbling and awe-inspiring experience. It's a place where history and nature intertwine, reminding us of the resilience of the past and the beauty that can emerge from destruction. It stands as a symbol of the enduring legacy of the American South and the importance of preserving our historical treasures for future generations to appreciate and learn from