Lightner Museum
St Augustine is full of hidden history and the museum was no exception. Even the building itself has a great historic past.
The Museum occupies the former Alcazar Hotel, one of the Gilded Age resort hotels commissioned by Henry Flagler, a Standard Oil executive. The hotel, a Spanish Renaissance Revival building designed by Carrere and Hastings, was completed in 1888 a cost in excess of $1,000,000.00 (over $32M today) and included 300 guest rooms (reduced to 170 rooms when private baths became a standard in hotel accommodations), spa, casino and the largest indoor pool in the existence at the time. The hotel also had several entertainment venues. The hotel closed it's doors in 1931.
It remained closed and unoccupied until purchased by Otto C. Lightner in 1947. Lightner, a publisher and collector invested $150,000 (almost $5M today) to it's repair and renovation. The Lightner Museum received its first collections from Lightner's Chicago Museum in the latter part of 1947. and will celebrate it's 75th anniversary in 2023 with a series of new and unique exhibits.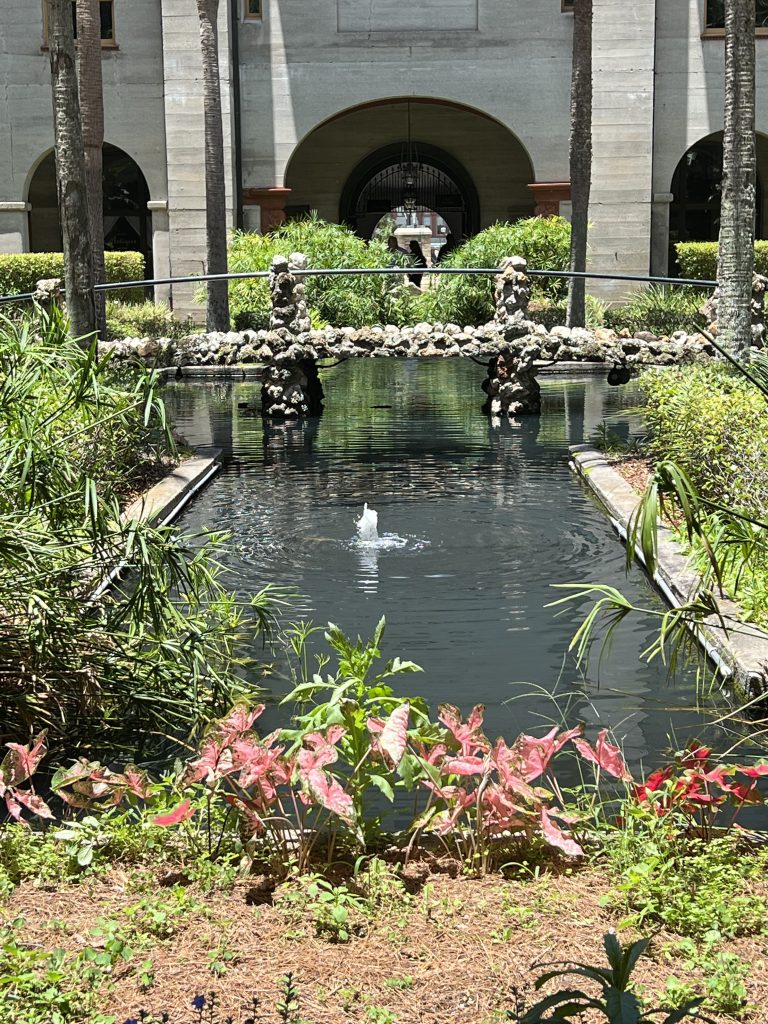 The museum is located in the downtown St Augustine and is known for its numerous and diverse collections. Some of the most extensive collections include Tiffany lamps, shell and geological specimens as well as porcelain from Sevres and Victorian age mechanical musical instruments. During our visit the museum was featuring one of the largest collections of cut glass I have ever seen.
The museum also documents and celebrates the history of the building and it's previous life as the Alcazar Hotel. Even the indoor swimming pool has been transformed into a unique dining and party venue.
We visited the Lightner Museum Memorial Day Weekend and were treated to this great show of tribute to those who gave the ultimate sacrifice. Thousands of flags adorned the lawn of the museum in honor of members of all branches of the armed forces.
Location: 75 King Street
St Augusting, FL 32084
904.824.2874
Hours: 9:00AM – 5:00PM
Last admission at 4:00PM
Closed Thanksgiving, Christmas Day and New Year's Day
Admission: Adults – $17.00
Seniors (65+) – $14.00
College Students – $14.00
Youth (12-17) – $10.00
Child (Under 11) – Free
Military – $14.00